It is vital for you to know which companies are in Dubai and how to contact them. Knowing this will not only help you solicit your employment; but once (or if) you are employed, you can generate hundreds or even thousands of prospective B2B customers simply by using the tools that I am about to show you.
Here's what you will be able to do with these tools:
Research 1,000s of companies based on their industry (i.e. real estate, IT, hospitality, airlines, etc)
Find the contact information of each company
Send these companies your resume/CV, promotions, or questions
I will provide you with resources that will show you comprehensive lists of every single company in Dubai from the smallest barbershop to the biggest oil conglomerate, which brings me to an important point:
General Profile of Companies in Dubai
Having started small and grown big so fast, Dubai is the host to a diverse range of businesses of various types and industries. When you go to the old areas of Dubai, such as Bur Dubai or Deira, you will see lots of sole-proprietorship, 5 meters by 5 meters, small stores that sell electronics, clothes, kids toys and an assortments of other widgets. However, business-to-consumer (B2C) companies in new areas of Dubai, such as Dubai Marina, al-Barsha, and Jumeira are big department stores and malls. So, if you're looking for a place that sells specialty or niche items, look in Deira or Bur Dubai. If you're looking for a department store with a proper return and exchange policy, look in "new Dubai."
On to the meat of our business now, here are the tools that I promised you:
Dubai Internet City Companies

Dubai Internet City (DIC) is one of the most populous business hubs within Dubai. Companies such as Dell, HP, Intel and Microsoft have offices there. Not only that, but 100s of other local and international companies also have offices there. DIC also has an excellent website with up-to-date and easy to use directory of all the companies.
You can browse the DIC company directory here.
Dubai Media City Companies
In many ways, there are really no distinctions between Dubai Internet City (DIC) and Dubai Media City (DMC). DIC is supposedly a place for technology companies and DMC is a place for media companies, but in reality you can find either type of company in either of the two places. The two places are also located next to each other.
The companies in Dubai Media City are listed in the official Tecom Directory website.
Tecom Directory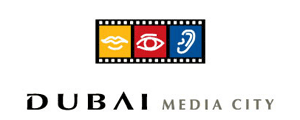 The Tecom Directory lists companies in:
The cool thing about this directory is that it also allows you to browse companies by category or alphabetically.
Dubai International Financial Centre Companies

DIFC is the home of world renowned companies in the banking and financial services industries. If you are a banker or if you desire to work in the financial services sector, you can do well by researching and reaching out to companies that are located at DIFC. You can get a complete list of these companies on DIFC's own web directory.
Dubai Healthcare City Companies

Dubai Healthcare City is Dubai's government initiative to stimulate the development of healthcare services in the city. It's a DHCC is a hub for many hospitals, clinics, and healthcare service providers. If you would like to reach these healthcare organizations, you can find them on Dubai Healthcare City directory.
Index UAE
Another great website, even though not dedicated to Dubai alone, is IndexUAE.com. Through this website you can locate lots of companies in Dubai. But since it covers the entire UAE, you may have to sift through the listings to pick the companies that are relevant to your location.
You can find categories of businesses and companies here: https://www.indexuae.com/
AME Info's Business Directory
AME Info offers a very good and completely free directory of companies in Dubai.
You can go to https://www.ameinfo.com/db/ and navigate through their categories. The problem with this directory is that it also doesn't focus on Dubai alone. It covers the entire Middle East and North Africa. However, AME Info is a Dubai-based company, and Dubai is their main focus, so Dubai has more coverage in this directory than any other place.
Zawya
Zawya is, in my opinion, the most professional website the Arab world ever known. (The main website is in English). It provides true business intelligence and it offers a very detailed directory of companies in Dubai. However, their company directory is more targeted toward medium-to-large enterprises. You wouldn't find your local mom-and-pop store in their directory.
Also, it is not completely free. Despite that, you can still get A LOT out of the non-free version of it. Let me show you how.

You can go to https://www.zawya.com and at the top of the page, you'll see a search form, you can simply enter a company's name and click "Company Search" and it will show you a list of relevant results. Furthermore, you can go to "Research & Tools" on the front page, then select "Companies" and go to their "List Builder," which will allow you to create a custom list of companies of your interest. Even though the list could generate hundreds of companies, non-subscribers are only limited to 40 companies.
YellowPages.ae

In Dubai, there are two telecommunication service providers. (Both are owned by the government). The larger provider, Etisalat, has a comprehensive listing of every registered company in Dubai. So, their website, https://yellowpages.ae, is the UAE's official yellow pages.
On their website you can search by business name, keyword, category, brand, phone number, and P.O Box.
Even though this website has a truly comprehensive list of companies in Dubai, the navigation and the interface of the website is pretty poor. Some times you will see ads that block the search form or results…It can be frustrating sometimes, but don't complain. This is Dubai's Internet.
UAEBusinessDirectory.com
This website isn't special in anyway. In fact, with the presence of all the resources that were mentioned above, there is only little reason for this website to exist.
But perhaps the resources above do not categorize companies in a way that suits you. If that's the case, try https://www.uaebusinessdirectory.com and see if you get better results…
Dubai Companies by Nationality
It may also be a good idea for your job search to approach companies whose owners are from the same nationality as you. In such companies you may find that the majority of employees are your fellow countrymen, which would help you fit in more easily. Here are lists of Dubai companies broken up by nationalities:
Note:
If you don't see the companies of your nationality above (or if you want a bigger list of companies), you may be able to get it from Dubai Chamber. Call them at +971 4 228 0000 and tell them, "I want a list of [your nationality] companies." They'll most likely tell you, "Okay, we have it. Just come and collect it from our Deira branch." But be aware that they charge a fee of AED 50 or so for each list. But the list you get may not be as clean (i.e. with website and all) as the ones I linked to above.
Happy Job Hunting and Prospecting!
The resources that I have shown you above, should really give a complete idea of what types of companies are in Dubai. You also have their contact information.
Good luck!