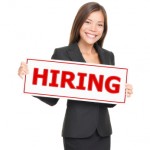 Bayt.com launches revolutionary HIRE Program to encourage hiring in the Middle East, rewarding employers for every hire made
Dubai, UAE, 9 April, 2013: Bayt.com , the Middle East's number one job site, has announced the launch of its HIRE Program, the world's first initiative to encourage hiring by rewarding employers for every new hire they make. The compensation scheme is in line with Bayt.com 's mission of empowering people, fueled by the job site's desire to empower employers who are committed to hiring in the region. The HIRE Program encourages more companies to play a part in tackling unemployment across the Middle East and North Africa (MENA) region.
The loyalty programme is the first of its kind, gifting active employers free job postings that can then be used to hire even more people.